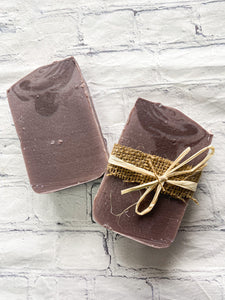 Giddy up Cowboy! If leather gets you in Beastmode, you need to listen up as this rugged one is calling your name. Ohh and we already know you're a crazy man! Might as well own it.
Labeled as Southern Dirty Girls Soap
Our Mens Line of Olive Oil & Silk Soap—-Net Weight 5oz/141g
Ingredients: Olive Oil, Water, Coconut Oil, RSPO Palm Oil, Sodium Hydroxide, Shea Butter and Castor Oil, Tussah Noil Silk, fragrance, Cosmetic Colorants include, Oxides, Ultramarines, Micas, flourescents, neons, titanium dioxide.
Product design may vary from picture. Current Beastmode Cowboy soap design is brown with darker brown color accents.
Net Wt. 5 oz/141 g